How to Better Ensure Home Safety
Today, more and more older adults are choosing to remain in their own homes as they age, and for several good reasons. It's comfortable, familiar, and with the right accommodations, home can be a safe and secure place to enjoy their golden years. And while everyone will have different challenges, taking some universal safety measures in yours or a loved one's home can make it "age-in-place" friendly and a secure place to live for years to come. Here's how.
Perform a safety assessment. Walk around the house and take note of places with clear obstacles, areas with uneven flooring (including thresholds), dark spots, loose or missing handrails, and so on.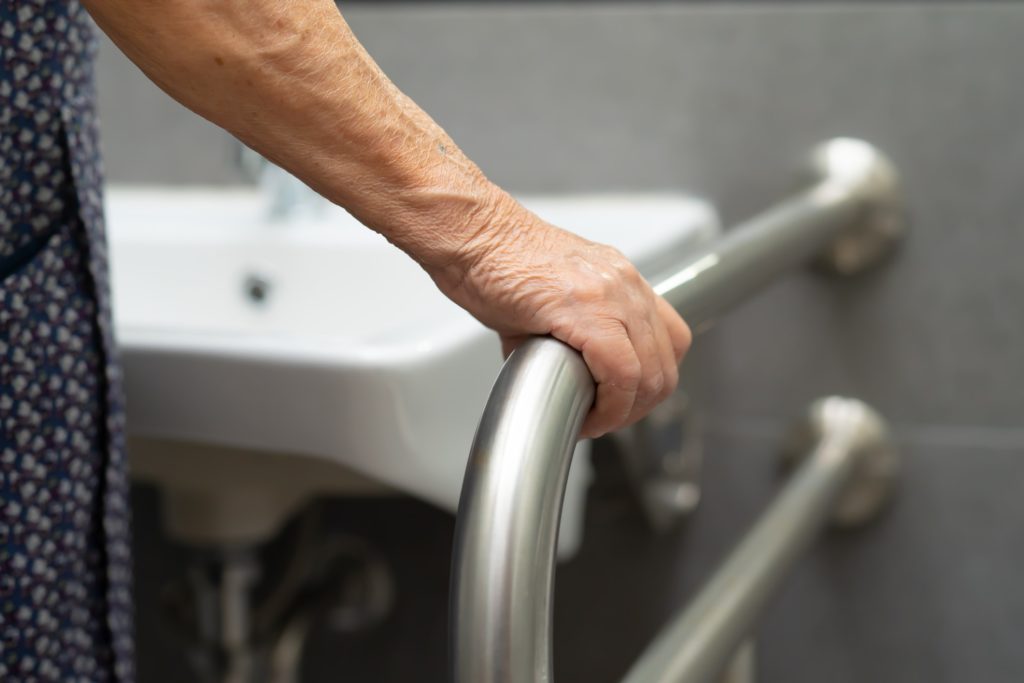 Eliminate trip and fall hazards. Anyone can trip and fall, but older adults are more likely to suffer fractures and other injuries. Choose wall-to-wall carpeting instead of area rugs, add no-slip carpet treads on wooden stairs, eliminate thresholds between rooms, and install secure handrails to reduce the risk of falling.
Post a list of emergency numbers. Important details can fly out the window in an emergency, so it's important to keep a list of contacts and phone numbers in a visible spot – but away from windows where it could be read by someone from outside. Include numbers to non-emergency police, poison control, health care providers – plus family members, neighbors, or friends who should be contacted in case of an emergency.
Reduce the risk of fire. An elderly person may not be able to move as quickly in the event of a fire so it's crucial to eliminate as many fire hazards as possible. Install smoke detectors in the kitchen, bedrooms, and near appliances. Test them regularly and change the batteries twice a year. Install a fire extinguisher in or near the kitchen. Check electrical cords for signs of damage, avoid stringing extension cords together, and have a licensed electrician inspect the electrical system. Don't smoke in bed or while drowsy and choose LED candles over real ones.
Address safety concerns in the kitchen and bathrooms. Keep the water temperature at or below 120 degrees to reduce the chance of a scald or burn. Install grab bars in shower and bathtub surrounds, comfort-height toilets (with an adjacent grab bar), add a shower seat, and choose textured flooring to help prevent slipping and falling on a wet floor. In the kitchen, consider retrofitting upper cabinets so there's no need to use a ladder or step stool. Install pull-out drawers in base cabinets to reduce the need to bend and reach for out of the way items. A pot filler eliminates the need to carry a large, heavy pot of water from the sink to the stove. And choose a stove with controls at the front versus the back of the appliance.
Remove clutter from bedrooms. Get rid of unnecessary objects that could impede one's ability to move about freely or could pose a trip hazard. Add practical and functional storage to closets for easy access to those items most often used. Make sure the bed is at a safe and comfortable height to facilitate ease of access.
Assess the lighting situation. Motion-sensor night lights in bedrooms, hallways, bathrooms, and stairways make nighttime home navigation much safer. Add task lighting over the kitchen sink and prep areas, craft and hobby areas, and over workbenches. Don't forget exterior lighting. Motion sensor flood lights and adequate lighting at the front door make getting home at night easier and helps deter would-be burglars.
At Correct Temp, we help ensure family safety during our heating and cooling system inspection. If, for example, we discover a cracked heat exchanger, we'll recommend replacing it to prevent carbon monoxide gas from permeating your living spaces. During an AC or heating inspection, we also tighten all electrical connections to minimize the risk of an electrical fire. For a job done correctly and safely, contact Correct Temp for all your home heating and cooling needs.
How to Better Ensure Home Safety